We seek to optimize the quality of life of patients with rheumatic problems by:
Alleviating distress and disability expeditiously
Arresting damage progression effectively
Achieving disease remission/cure eventually.
We aim to be the Centre of Autoimmunity & Rheumatology Excellence in Singapore and beyond.
We believe that the best way to achieve this aim is through:
Early accurate diagnosis;

 and,

Aggressive integrative treatment
We strive to provide every patient at every clinic encounter with Accessible Best Care Delivered Expeditiously!
We employ:
Cutting-edge yet cost-effective technologies (eg bedside ultrasound) to aid diagnosis and guide interventional procedures; and,
Innovative treatment strategies that balance efficacy with safety.
Allergy Testing (Skin Prick, Specific IgE, Food/Drug Challenge)
Drug Desensitisation
Allergen-Specific Immunotherapy
Nailfold Video Capillaroscopy
Focused/Radial Extracorporeal Shock-Wave Therapy (ESWT)
Pulsed Electromagnetic Field Therapy (PEMF)
Trigger Point Deactivation
Diagnostic Rheumatology/Musculoskeletal Ultrasound
Ultrasound-Guided Prolotherapy / Tenotomy / Barbotage

Ultrasound-Guided Joint Aspiration/Injection/Lavage/Biopsy

Ultrasound-Guided Nerve Hydrodissection/Block/Cryoablation

Viscosupplementation
Platelet-Rich Plasma
Biologics & Intravenous Immunoglobulins (IVIG) Infusion
Dr GRACE CHAN
Allergist & Rheumatologist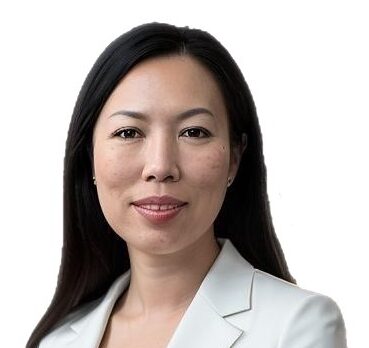 Doctor of Medicine, Sarawak, Malaysia
Member of Royal College of Physicians, United Kingdom
Fellow of Academy of Medicine (Rheumatology), Singapore
Fellow of Royal College of Physicians, Edinburgh, United Kingdom
International Fellow of American College of Rheumatology, USA
Dr LAW WENG GIAP
Rheumatologist
Bachelor of Medicine, Bachelor of Surgery (Honours), Sydney, Australia
Member of Royal College of Physicians, United Kingdom
Fellow of Royal College of Physicians, Edinburgh, United Kingdom
Fellow of Academy of Medicine (Rheumatology), Singapore
International Fellow of American College of Rheumatology, USA
Dr EUGENE LIM
Rheumatologist
Bachelor of Medicine, Bachelor of Surgery, Singapore
Master of Medicine (Internal Medicine), Singapore
Fellow of Academy of Medicine (Rheumatology), Singapore
International Fellow of American College of Rheumatology, USA
Musculoskeletal Ultrasound Certification in Rheumatology (ACR), USA
Registered in Musculoskeletal Sonography (APCA), USA
Point-of-Care Ultrasound Generalist Certification (PCA), USA
Musculoskeletal Ultrasound Certification (EULAR Levels 1 & 2)
EULAR-Certified Musculoskeletal Ultrasound Trainer
Certified Interventional Pain Sonologist (WIP)